Tour des Pyrenees 2019
Amazing adventure between France and Spain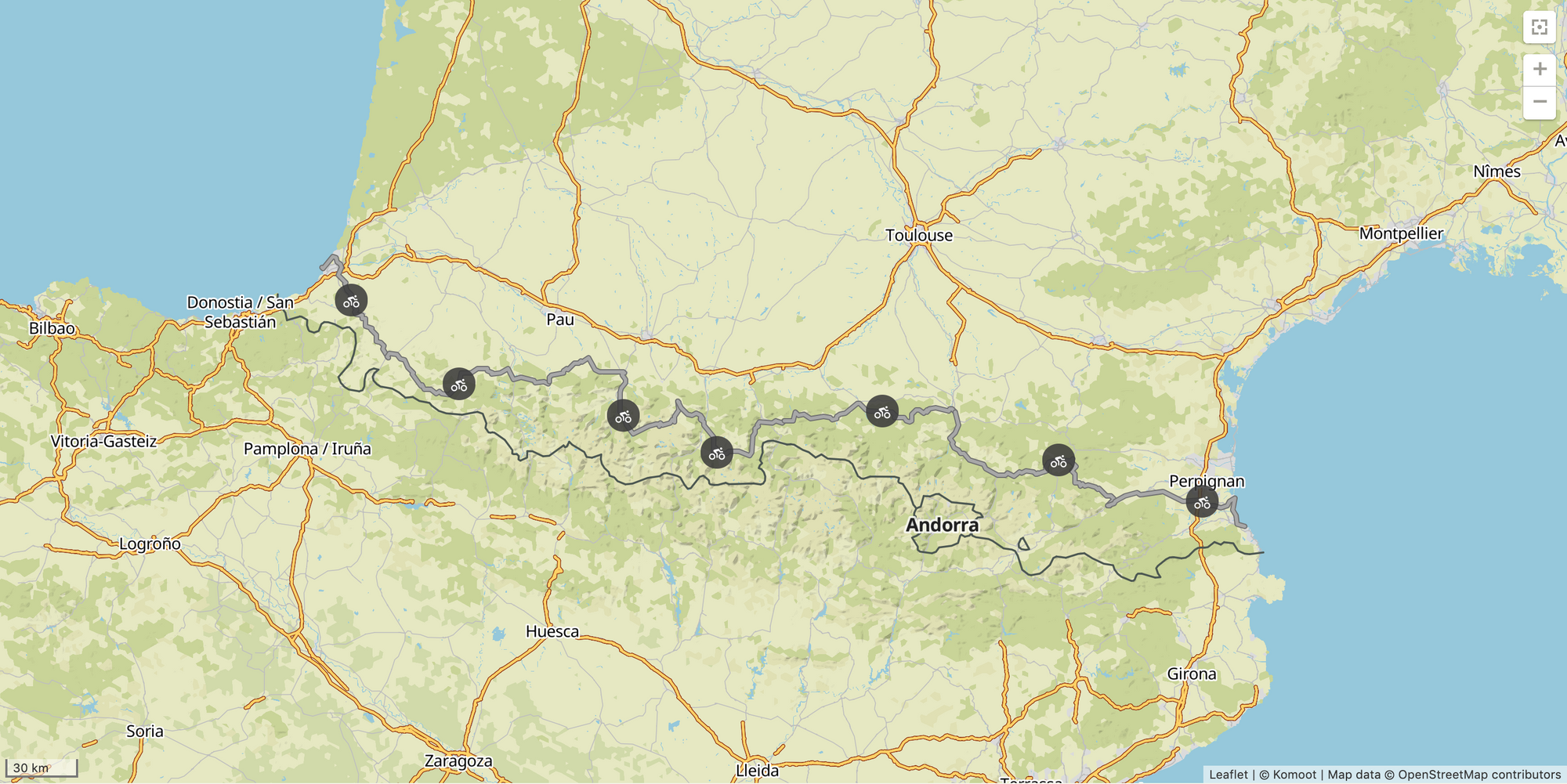 On October, 22nd me and my friend Jack has something interesting to do. Early in the morning we pack our bike bags and go to Perpignan train station.
And our journey begins!
Plan is to ride from Atlantic ocean all the way to Mediterranean Sea, passing amazing Pyrenees landscapes and mountain peaks.
Let me give you some tour details:
Over 800 km total
100+ km daily
14880 meters ascent
2–3 kilometers ascent daily
I hope we'll survive 🚴🏼!
Daily pictures, videos, etc on our Telegram channel (russian): https://t.me/tourdepyrenees